Stewardship
Espíritu de servicio
Most people are aware of the concept of Stewardship-recognizing everything we have is a gift from God, being grateful, developing our gifts and generously sharing with others. Gifts are typically categorized as time, talent and treasure. But how do we practice this in everyday life?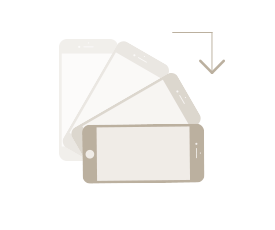 Rotate your device to landscape mode to view table.
Time
Talent
Treasure

Pray to God frequently throughout the day, every day.
Talk and listen to God.

Participate in parish ministries and other charitable organizations.
Accept responsibility for helping others.

Generously return a portion of the money you have been given by God.
Give cheerfully without expecting anything in return. No gift is too small or insignificant.

Mass Schedule
Ministries
Donations
Stewardship isn't some exclusive club. We are all stewards. Living stewardship requires a conversion - a changethat softens our hearts and makes roam for the Holy Spirit to enter.
Living a stewardship lifestyle:
Takes time - time to pray.
Is difficult-demands placing God first in all things.
Means taking risks - detaching ourselves from our time, possessions and money - placing our trust in God.
You are invited to follow this path!
And invite one other person - JUST ONE - to do the same!
Stewardship requires action. The action of past generations is what built the Church. lt is our responsibility to develop and nurture our gifts for future generations. As St. Francis of Assisi said, "Preach the Gospel at all times. Use words when necessary."
Stewardship isn't easy, but it has tremendous rewards - Lave, Peace and Joy on earth and eternal life in heaven!
Question:

When you stand before God and He asks what you have dane with the gifts He has given you, how will you respond?
Muchas personas saben sobre el concepto de espiritu de servido-reconocer que todo lo que tenemos es un don de Dios, estar agradecidos, desarrollar nuestros danes y compartir generosamente con otros. General mente, los danes estáncategorizados en tiempo, talento y tesoro. Pero, tcómo practicamos esta todos los días?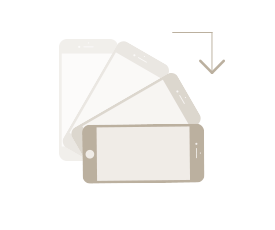 Rotate your device to landscape mode to view table.
Tiempo
Talento
Tesoro

Ore a Dias frecuentemente durante el dia, todos los dias.
Hable y escuche a Dios.

Participe en los ministerios de la parroquia y de otras organizaciones caritativas.
Acepte la responsabilidad de ayudar ai otro.

Devuelva generosamente una porción dei dinero que le ha sido dado gracias a Dios.
Dé alegremente sin esperar nada a cambio. Ninguna donación es demasiado pequena o insignificante.

Mass Schedule
Ministries
Donations
El espiritu de servido no es un club exclusivo. Todos nosotros somos servidores. Vivir con espiritu de servicio requiere de una conversión - un cambio que nos ablande el corazón y nos deje espacio para que entre el Espiritu Santo en nosotros.
Vivir un estilo de vida con espiritu de servido:
Toma tiempo - tiempo para orar.
Es difícil - demanda que pongamos a Dios por sobre todas las cosas.
Significa tomar riesgos - desprendiéndonos de nuestro tiempo, posesiones y dineroponiendo nuestra confianza en Dios.
iLe invitamos a seguir este camino!
iE invite otra persona - SOLO UNA - a que haga lo mismo!
EI espíritu de servido requiere acción. La acción de generaciones pasadas fue lo que construyó la iglesia. Es nuestra responsabilidad desarrollar y cultivar nuestros danes para las generaciones futuras.
Como dijo San Francisco De Asis,

"Predica el Evangelio todo el tiempo. Usa palabras cuando sea necesario."