Donate
Fundraising Goal: $225,000
The cost of the lab includes all furniture, hardware, software, curriculum, construction, scientific kits, professional development, installation, as well as the 5-year cost of running the lab.
We have raised nearly $200,000 thanks to your generosity! Here is a breakdown from each fundraising event:
| Fundraising Revenue | |
| --- | --- |
| Cocktail Party 2015-2016 | $57,304 |
| Bingo 2016-2017 | $9,580 |
| Golf Tournament 2016-2017 | $30,302 |
| Cocktail Party 2016-2017 | $100,000 |
| TOTAL | $197,186 |
We've almost reached our goal. If you would like to name a workstation or make a general donation and be added to the permanent Robot Recognition Wall, click below. The minimum donation is only $100!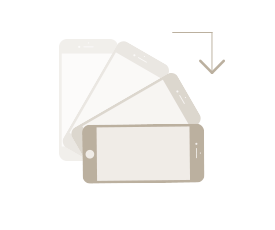 Rotate your device to landscape mode to view the list.
Naming Opportunities
Price
Name the STEM Lab
Family name(s) would be permanently displayed on plaque outside and inside of classroom.
SOLD
Name 4 Work Stations - ONLY 1 LEFT!
Family name(s) would be permanently displayed on the actual station.
$10,000.00
Name the Teacher Zone
Family name(s) to be permanently displayed in this area.
SOLD
St. Agnes Academy is a 501(c)(3) non-profit organization. Your donation is tax deductible.