STEM Lab Cost
Cost of the STEM lab: $225,000
The cost of the lab includes all furniture, hardware, software, curriculum, construction, scientific kits, professional development, installation, as well as the 5-year cost of running the lab.
Creative Learning Systems installed the STEM Lab in August, and it is already being used by students in 2nd through 8th grades.
Below is a breakdown of the cost of the lab. We have currently raised nearly $200,000, but we still have to reach our goal! We need your financial assistance to fund this educational endeavor and continue making this Lab a reality for our students. Please go to the donate page to see how YOU CAN HELP. There are naming opportunities that enable your family to sponsor a piece of the lab!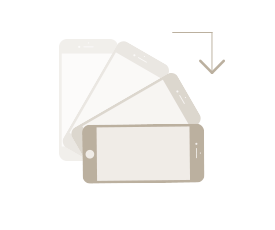 Rotate your device to landscape mode to view the list.
| Item | Cost |
| --- | --- |
| 5 Work Stations | $50,000.00 |
| 16 Apple Computers | $25,600.00 |
| STEM Operations for 5 years | $25,000.00 |
| Furniture | $22,500.00 |
| Other Software | $11,500.00 |
| Lab Installation | $11,000.00 |
| Other Middle School Equipment | $9,600.00 |
| Other Libraries and Curriculums | $8,600.00 |
| Teacher Zone | $7,500.00 |
| Other Elementary Equipment | $6,400.00 |
| Creative Learning System Curriculum | $5,500.00 |
| Lego Robotics and Software | $5,000.00 |
| Professional Development | $5,000.00 |
| WeDo Robotics and Software | $4,500.00 |
| Snap Circuits Alternative Energy and Electrical Circuitry | $3,500.00 |
| Digital Communications | $3,500.00 |
| Sensing Science Probeware and Software | $3,400.00 |
| Video Production and Animation | $3,000.00 |
| Animation Software | $2,000.00 |
| Graphic design and Publishing Collection | $2,000.00 |
| K'nex Kits | $1,750.00 |
| 3D Modeling Kits | $1,700.00 |
| Vernier Science Elementary Collection & Accessories | $1,500.00 |
| Comic and Storytelling Software Collection | $1,500.00 |
| 3D Home Design CAD and Landscape Software | $1,200.00 |
| 3D Modeling Software | $750.00 |
| Solar Energy Kit | $600.00 |
| Claymation Kit | $500.00 |
| TOTAL | $224,600.00 |